About Us
A Full Service Company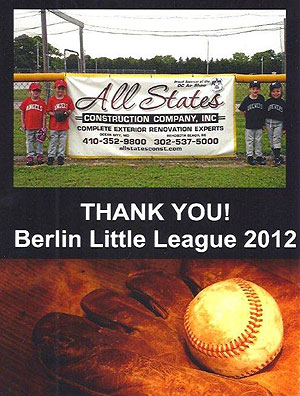 All States Construction Co., Inc. has been servicing the Delmarva Peninsula since 1979. Since 1982, All States has experienced consistent and steady growth under the leadership of James R. Kyger, Jr., President. All States Construction is your complete exterior renovation expert, specializing in weatherproofing and waterproofing, Exterior Insulation Finish Systems (EIFS), both Hardie and vinyl siding, composite decking, aluminum and vinyl railings, sandblasting, Dryvit and conventional stucco, caulking, exterior wall retrofitting, high rise exterior maintenance, concrete restoration, deck and wall coating systems that include the application of virtually all types of weatherproofing coatings. We install metal studs, sheathing, and roofing. Our expertise covers interior renovations as well, including complete interior fit outs. We are the only place you need to look for interior and exterior renovations.
All States is fully bonded and insured. We carry the most comprehensive insurance available for EIFS workmanship. Few of our competitors will carry such coverage, leaving the customer at risk to any potential system failures. All of our crews are lead by an experienced project manager for every scope of work. In addition, All States employs a full administrative staff, including CPA, IT, and Sales professionals. Our company is committed to service, quality, and dependability, and stands ready to serve you.
Our History
Founded in 1979, All States Construction Co., Inc. has become one of the most experienced and respected providers of construction services on the Delmarva Peninsula. Purchased in 1982 by James R. Kyger, Jr. and under his stewardship, All States Construction has experienced significant growth year after year, through all economic conditions, contributing much to our customers peace of mind. In 2007, All States acquired MasterJack, a windows, doors, and garage doors specialist. From small renovations to some of the largest, most difficult projects in Ocean City, our company has demonstrated the ability to get the job done with speed and efficiency, and to the best satisfaction of our many customers. All States strives to maintain a solid relationship with each client who has come to rely on our skills and expertise. We specialize in keeping the complete project in-house allowing us to offer the most cost-effective bidding, single source warranties, the best coordination, scheduling, and quality control from project start to finish.
Our New Facility
In 2009, All States Construction Co., Inc. and MasterJack relocated to Bishopville, MD. Our new 20,000 sq. ft. facility includes state of the art office space, metal shop, and warehouse complex. The new location and space has allowed us to enhance the quality of our service to you and provide us room for future growth while adequately maintaining inventories on decking, siding, coatings, etc., and thus reducing the timeline to complete projects and keep our commitment to you.
Acquisition of Masterjack
In 2007, All States Construction Co., Inc. acquired Masterjack, a windows, doors, and garage doors company, to ensure our customers get the full exterior envelope. This strategic move brought two highly skilled and successful companies together and as one leverage their combined knowledge and expertise to the benefit of our customers. The merger will ensure our customer's receive the best price, highest quality, and satisfying experience.